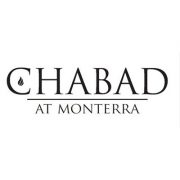 My local Chabad was hosting a couple's night and we hired Rabbi Bloom to present his class: "Dating after Diapers". I was genuinely excited for this event as I found the topic to be interesting! It was my first time meeting and hearing Rabbi Bloom speak. Aside from being informative, he was engaging and interactive.  The topic itself is difficult for some couple's discuss openly, but he captivated the audience. Rabbi Bloom incorporated the perfect amount of Torah reference with modern day studies to teach about the importance of a spouse within a marriage.
When a speaker leaves a lasting impression within his audience and the words resonate far beyond the lecture itself, you know it's a lecture worth hearing. Rabbi Bloom challenged each couple to tell their spouse one thing they love about the other every night. My husband and I have implemented this into our nightly routine and it's something I look forward to! It's taught us to not only love on the surface, but to really dig into some deeper things that we love about the other….
I would definitely recommend listening, speaking or meeting with Rabbi Bloom! He's personable, knowledgeable, and relatable! I was very happy I attended the event!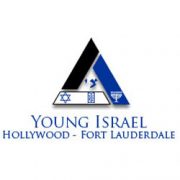 Rabbi Bloom presented for our Marriage 101 series. He was engaging and insightful.  He helped guide us on how to devote time to our marriage while being effective parents. The room was filled with young couples and we were all able to walk away with some useful information that could help us personally and in our married life. I believe that I am a better husband because of him.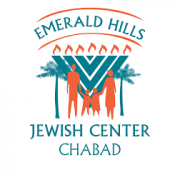 R. Bloom's deep words of wisdom and Torah have inspired many in our synagogue. He lectures regularly on a wide variety of topics and has taught the JLI course on relationships and communication as well.  Whenever he speaks, he has the crowd listening intently and wanting to hear more.  Finally, his ability to relate to others with care and empathy combined with his clear guidance and professionalism make him a sought after guide and therapist and he has helped many individuals and families in our community.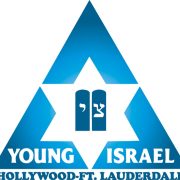 Thank you so much for the class on creating a compassionate home. I learned more in those 30 minutes than 6 months of parenting classes.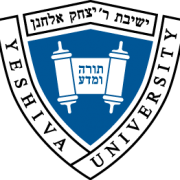 Thank you again for your great presentation at the Yom Iyun.  You were right on target with your audience.   The ladies really appreciated the knowledge and tools that you shared in a very engaging and even humorous framework.  Several people already asked for another presentation in the future. Many thanks for adding so much to an inspirational and educational program.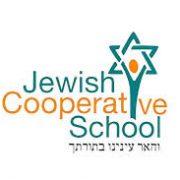 Thanks so much for tonight's class.  It was so well thought out and presented so clearly.  What an amazing turn out!  Kol hakavod!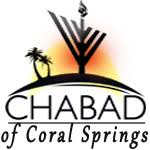 Rabbi Bloom's lecture was insightful, practical, and engaging, and I heard wonderful feedback. The participants left with a clear picture of some of the ways humans work when they feel stress and how to work through it, enabling them to deepen their relationships with their spouses and resolve conflicts to grow closer. I highly recommend his presentation.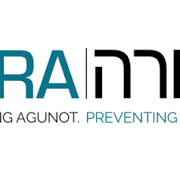 I wanted to express my gratitude! Thank you so much for joining us tonight — I thought your perspective was so unique and important and brought a lot to the program.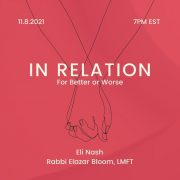 Speaking with Elazar was an enjoyable and enlightening experience both for myself and my audience. What struck me most with his positivity and optimism even when describing difficult relational challenges. He clearly is an expert in the field.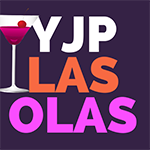 Elazar led a workshop for the young professionals in our community and the feedback was overwhelmingly positive.  He opened up with a discussion about fear and anxiety and shared fascinating teachings and techniques for greater serenity and empowerment.  Elazar's style was gentle, open minded and at the same time, wise and spiritually uplifting.  The workshop Q/A covered several important topics of mental health and relationship success.  Everyone walked away with food for thought.