I've been a client of Rabbi's Blooms for over a year now and I can honestly say the experience has transformed my life for the better. Prior to my sessions with Rabbi Bloom, I had anxiety, was a poor communicator, and was overweight. As a single parent, I didn't have much time and was being pulled by life in many directions. I knew if I wanted to live up to my potential, I needed professional help.
After our first session, I knew I was with someone who could help me. Rabbi Bloom respects how difficult and fragile that initial step is and was wholly equipped to take that walk with me as I attempted to improve my life.
I continued my sessions with Rabbi Bloom and we started to do deep work together. Today, I have less anxiety, my communications skills have improved both relationally and professionally, and I have lost a total of 30 pounds and feel more in touch with my body and soul.
I learned to release that which had me burdened and I feel better about my own talents and abilities as well as my shortcomings. Rabbi Bloom enabled me to safely recognize my potential and reignite the inner confidence that was always there.

When I think about where I am today, I know in a very real way that I could not have gotten here without Rabbi Bloom. His guidance has helped me imbue my life with meaning when I've needed it most. Our conversations have been transformative in helping me become the person I am today and strive to be in the future. "Thank you" cannot convey the gratitude that I feel…

To make a difference in a child's life and neutralize negative attitudes is always a feat. To do this during the early teenage years is almost a miracle! I saw R. Bloom weave this magic with my son where he validated his experience and helped him understand it while also challenging him to think more deeply than he was accustomed to. He did this despite the fact that my son's negative feelings have been deeply entrenched for quite some time…

Rabbi Bloom's coaching style is one of deep patience, positivity and equanimity. His respect for you and your abilities are empowering and affirming. He challenges you to live fully because he believes in you and what you have to offer the world.

Rabbi Bloom challenges and inspires you to live in a way that is true to your who you really are. He is kind and deeply respectful….always encouraging and never giving up on you, even when you are ready to give up on yourself.

R. Bloom's compassion, understanding and professionalism has made the therapy experience a positive one for my son.  He really "gets" teenagers. There were many challenges and he was quickly able to isolate the primary cause and work with my son on it. I am grateful to him for his strength, patience and wisdom.

R. Bloom has had a major impact on my life. He has helped me change how I think about myself and the way I act.  Because of him I am a better person. His attitude is always so positive and understanding. He was always able to help me with my problems in and out of school.  I thank God for helping me get through my hard times and Rabbi Bloom had a lot to do with that.

If there is a relationship that you are looking to improve, Rabbi Bloom would be my number one recommendation.  In him you will find access to extensive knowledge and experience, and a nonjudgmental, unconditional appreciation and empathy for human kind.  With his assistance, and one's sincere motivation and willingness, a wise and time-tested solution is sure to come about, along with newfound insight to the benefit of all involved.  If you are looking to resolve interpersonal conflicts at their root and would like to experience what a healthy, fulfilling relationship can be like, Rabbi Bloom can help.  Your only regret will be not having contacted him earlier.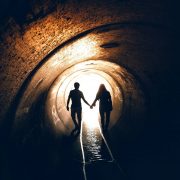 Last year I made a tashlich with my wedding ring. This year, I will have a beautiful Rosh Hashana dinner with my wife and kids. We made it! A big part of this miracle is thanks to you! Thank you for all your help. Your skill along with your true genuine efforts helped us come together.
Thank you!
You have my consent to use this testimonial on your site or anywhere you wish. (Anonymous).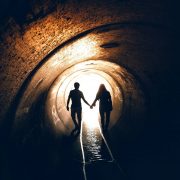 Good Morning! Maybe you don't always get the feedback later on..so I figured I'd let you know that you truly helped my husband and I SO much! We are doing amazing since our last session and I am absolutely committed to the EFT process. Thank you for everything!